Register with "Voice Library"
Please follow the following 5 steps to get registered with "Voice Library".
Click on the Register link from the menu.
Enter your details as below:
Full Name: Your Real Name .
DIU ID : Your DIU Provided ID.
E-mail : Your DIU Provided e-mail address. (diu.edu.bd & daffodilvarsity.edu.bd Only)
Contact Number : Your Primary Contact Number where we may reach if needed.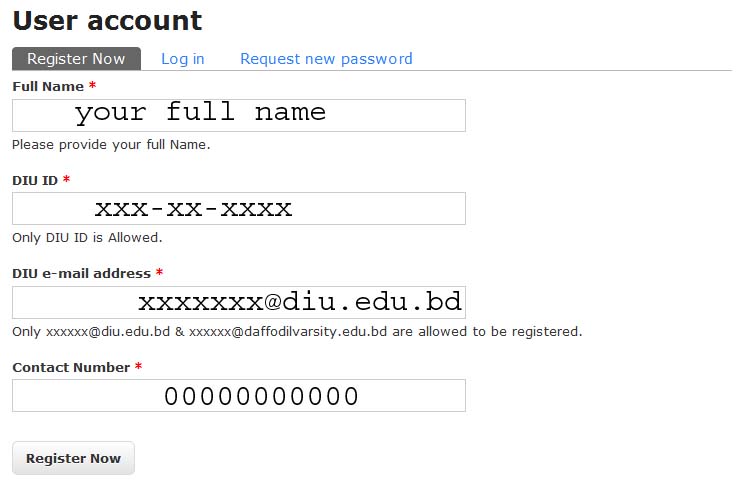 Hit Register Now Button.
3. Go to your e-mail address and click on activation link.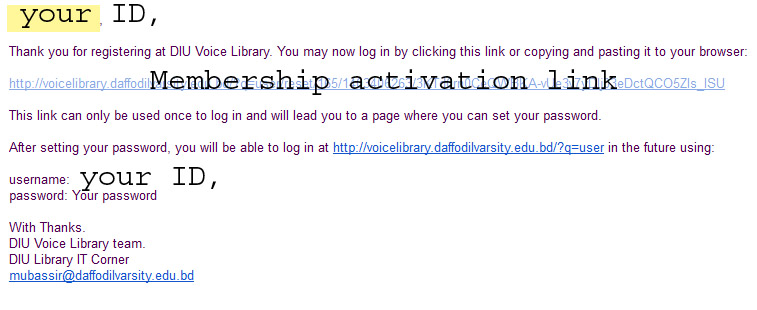 This is a verification link which needs to activate your account & set the password
4. Then you will be redirected to the "Voice Library" Website with a option to login.
(Remember, this is one time login link )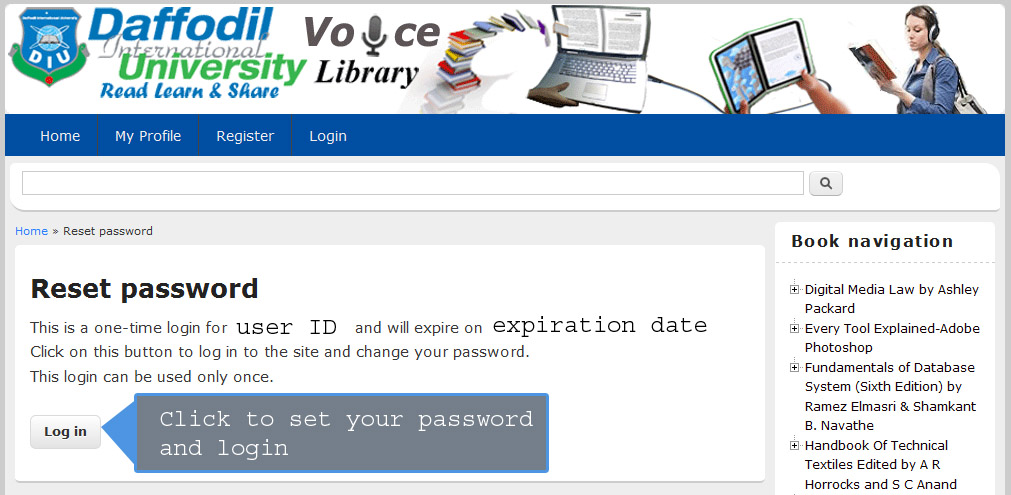 5. After Clicking on the link you will be redirected to your profile edit page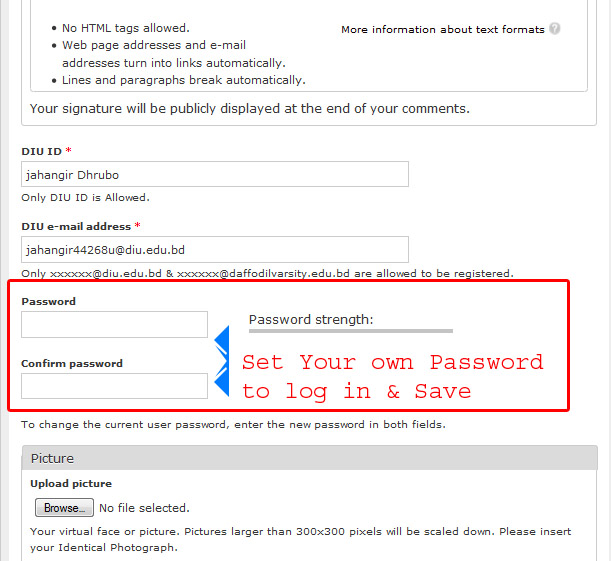 Set your own password here. and save change.
-----Congratulations !!! you are now "Voice Library Member"---------
Give your suggestions and feedback to improve our services.
Compiled by:
Md. Mubassir Ahsan
Library Officer (IT)